5 Women Behind A Black Owned Planner Company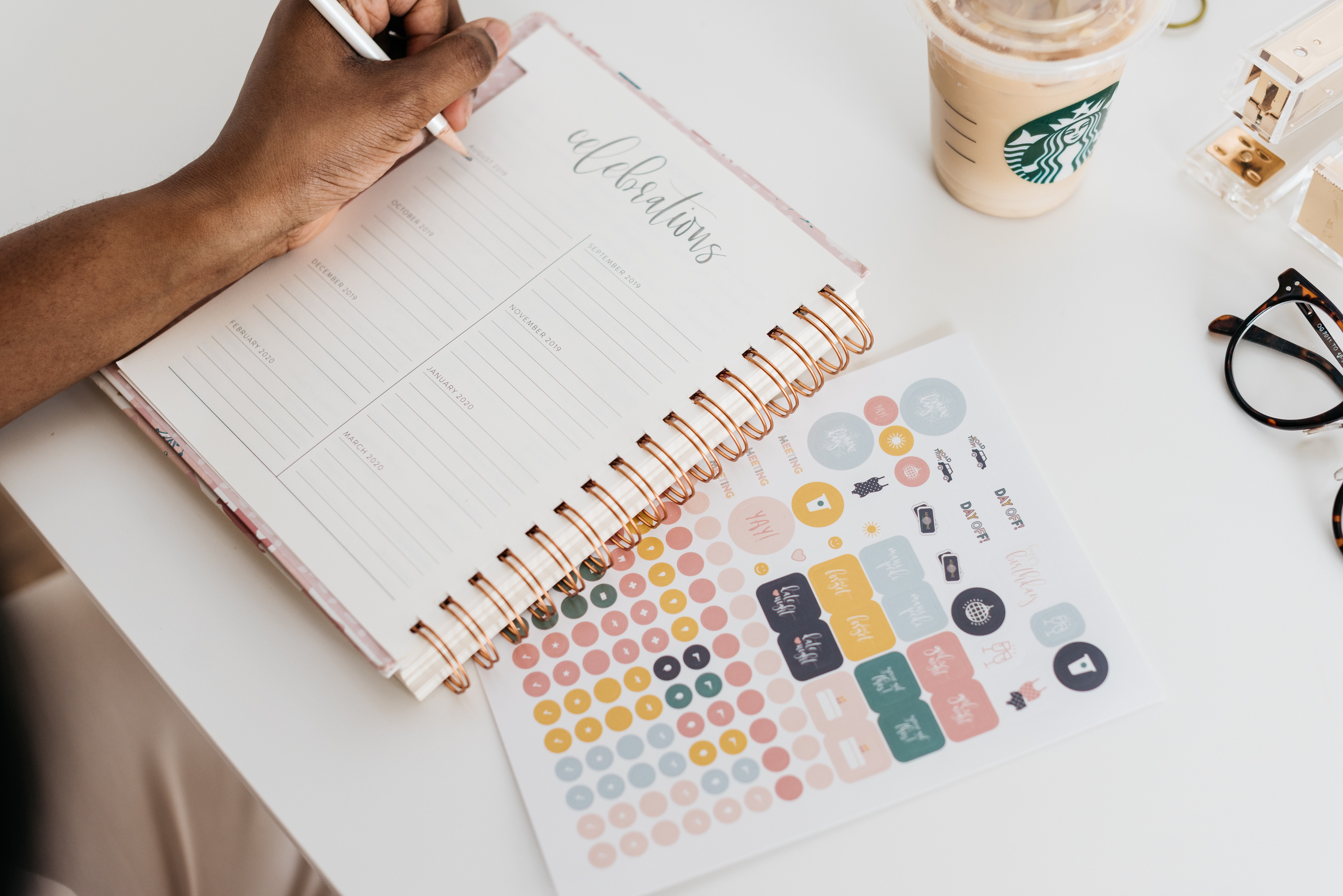 Photo by Alexa Williams on Unsplash
Updated May 18, 2023
Erin Winters, Tatiana Muse, Jasmine Foster, Charissa Bacon, and Jasmine Ford Simmons are among women behind black owned planner companies.  One black owned planner company that offers planning based on your priorities is Erin on Demand's Top 3. Erin Winters also known as Erin on Demand released her planners with a focus of completing three goals for the day. Tatiana Muse created hand made planners and stationery when she shared her journey with her Youtube audience. Jasmine Foster, founder of Be Rooted, has her planners selling in Target stores.  Charissa Bacon, owner of Vine and Branch Agency, helps luxury businesses and in the process offers various office needs such as planners. Jasmine Ford Simmons offers a productivity planner that focuses on goals via SMART, which is an acronym for Specific, Measurable, Achievable, Realistic and Timely. 
Erin Winters Of Erin On Demand

The Top 3 Notebook is the planner that Erin created.   It encourages users to write out their top three priorities for the day.   The daily planner is undated so that it can be customized by the user. 
Be Rooted - Black Owned Planner Company
Jasmine Foster, owner of Be Rooted, inspires planner users "to explore their inner muse and celebrate self."
Her Be Rooted brand is sold in Target.
With Foster's success she has been praised for her work and recognized by various people including a 5th grader https://elizabethmccravy.com/showit-website-templates/who did a class project and focused that project on the Be Rooted brand. 
Charissa Bacon, owner of Vine And Branch Agency
Helps luxury businesses
Tatiana Muse
Tatiana Muse started her business making handmade planners.  She has a Youtube channel where she talks about her business. 
Muse also has a coaching business where she teaches other entrepreneurs. 
Jasmine Ford 
Jasmine Ford created a planner that encourages users to list SMART goals.   If you are not familar with creating goals using SMART, it is an acronym for Specific, Measureable, Achievable, Relevant & Time-Bound. 

I love this planner because it helps me set clear goals. 
Other Black Own Companies Or Brands That Sell Journals
This entrepreneur is a colorful spirit.  With very artistic designs featuring representations of colored people, Mikenzi Jones owns Kenzi Studio Co. 
I first heard about Mikenzi from an end cap display at Walmart.  She and other colored artists were featured on a display for Black History Month in 2023.  The display featured journals.  These journals had designs made by Jones, Stormi Nesbit and Thomasina Camika of Thomas & Coca. 
Copyright 2023